Thursday 10th August 2023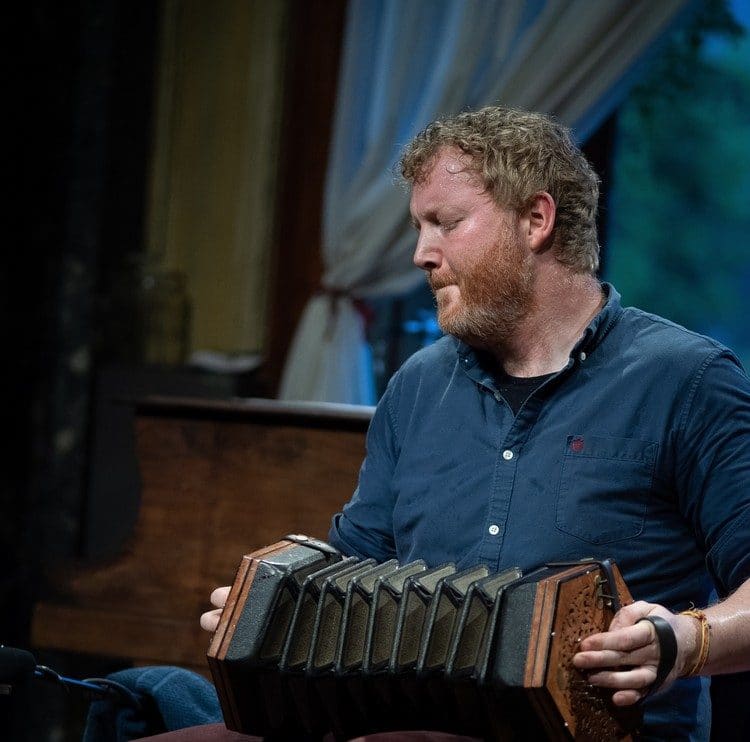 Cormac Begley and Liam O' Connor
Cormac Begley is a bass, baritone, treble and piccolo concertina player who hails from the infamous Begley family on the Dingle Peninsula. His recent solo album 'B' explores the sounds of the Bass and Baritone concertina range. Begley captivates his audience with heart stopping performances. Recently he has brought immense joy to his listeners as he has travelled around the country in his campervan 'Beauty' for an outdoor concert series.
Cormac will be joined by fiddle maestro Liam O'Connor. Liam was born into a musical family in Dublin, his father Mick is a renowned flute-player. In 2002 Liam was awarded the prestigious TG4, "Young Traditional Musician of the Year". Liam absorbed much music in the home and began fiddle lessons with Seamus Glackin at the age of 8 and he credits Seamus with having developed and sustained his deep interest in traditional fiddle music. He has won 5 All Ireland fiddle and slow air championships, and won the Oireachtas fiddle competition at junior and senior levels. The Loom, a solo album that received five-star ratings and rave reviews, was released in and was voted Trad Album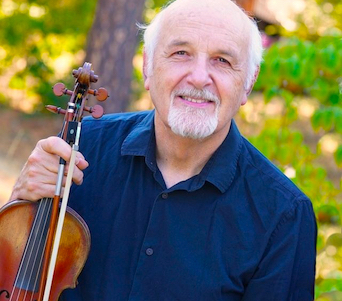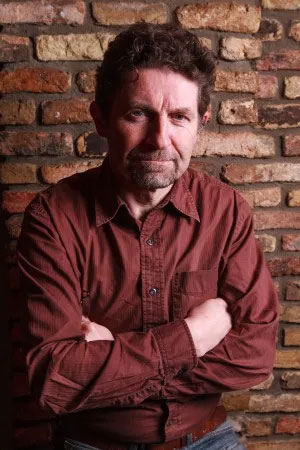 Randal Bays and Frank Kilkelly
American fiddler Randal Bays first came to East Clare in 1993 after meeting Martin Hayes in Seattle and being recruited to play guitar on Martin's first two CDs. He's been playing the fiddle and teaching for many years, has visited Ireland many times and has always had a special love for the music of Clare and Galway. Randal lives in the Seattle area and tours around North America doing concerts and workshops. Randal will be accompanied by guitarist Frank Kilkelly who has toured and recorded with many prominent musicians.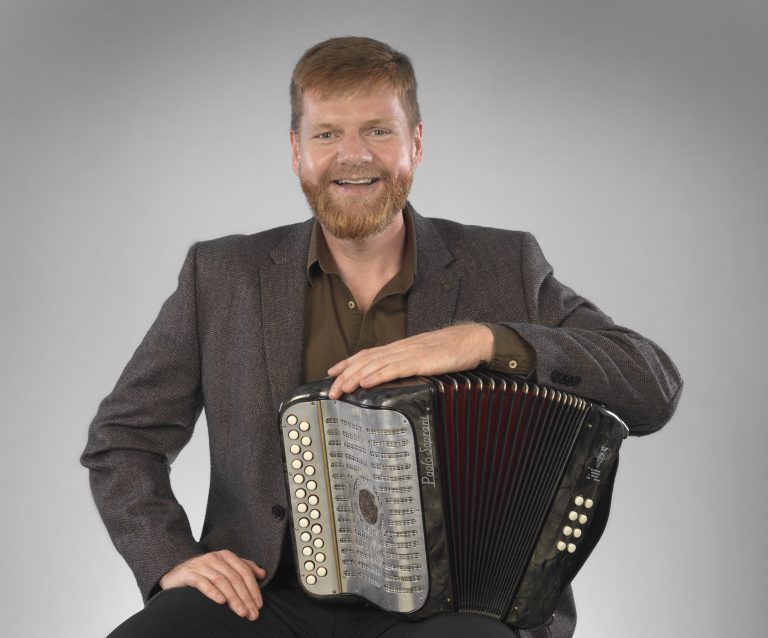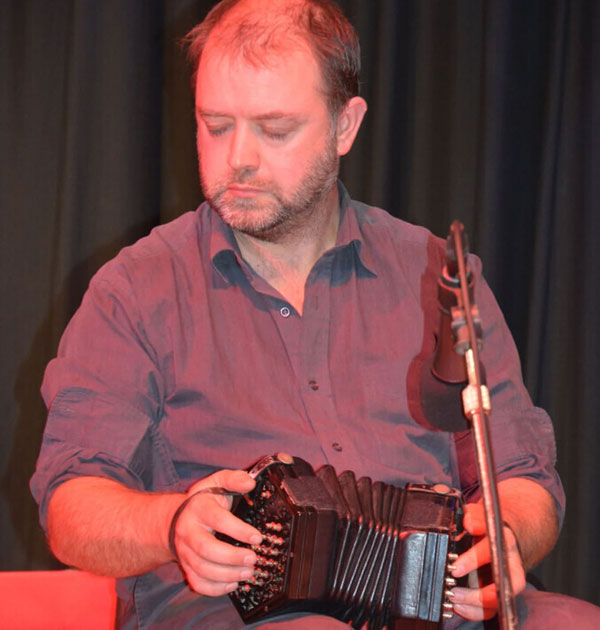 Danny O'Mahony & Michéal O' Raghallaigh
Danny O'Mahony is a traditional musician from Ballyduff in North County Kerry. He grew up playing music with the older generation of musicians in his locality. Both imaginative and fearless in his interpretation, Danny's musical style is expressive and deeply personal, and reflects his affinity with the music of past masters. His performance abilities have been acknowledged through winning Junior & Senior All-Ireland titles. In 2013 Danny was awarded Top Button Accordionist by the Irish Music Association in America.
He will be joined on the night with concertina maestro Mícheál Ó Raghallaigh. This duo have collaborated together and released their duet album, aptly titled 'As it Happened'. This features Danny & Mícheál playing unaccompanied in the comfort of Mícheál's kitchen. 'As it Happened' was awarded Instrumental Album of the year by LiveIreland Music Awards.
Mícheál Ó Raghallaigh is a concertina player and recording artist residing in County Meath, Ireland. He has been a member of the band Providence. He plays with the Táin & Naomh Pádraig Céilí Bands, and has released 2 solo albums 'Inside out' and 'The nervous man'. His most recent recording has been a collaboration with Tim Collins, Pádraig Rynne, Caitlín Nic Gabhann and Edel Fox, entitled ICE (Irish Concertina Ensemble). They released an album in 2015 called Zero.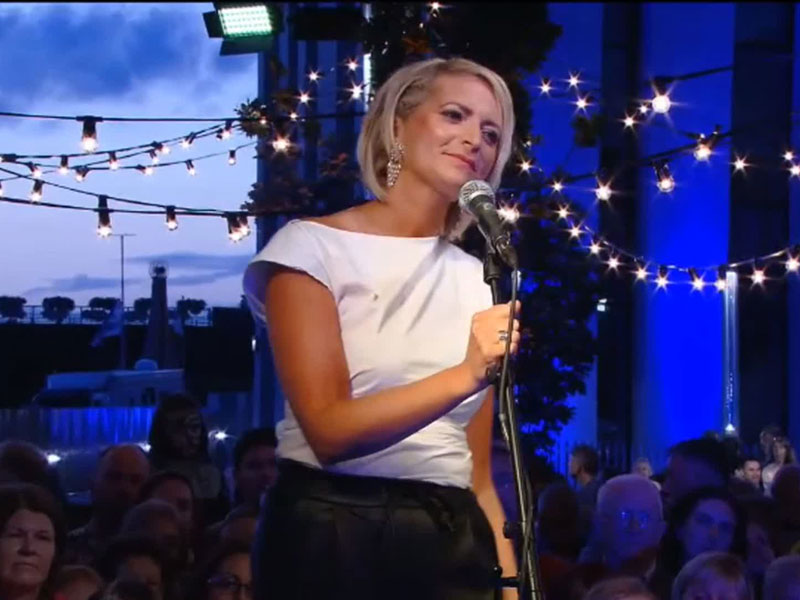 Edel Vaughan is a native of the County Clare who has been playing music and participating in traditional and sean nós singing from an early age. She has won six All Ireland titles and has travelled the world with the renowned Brú Ború group. Edel has also travelled and worked with the dance show Ragús and has had the honour of being a member of the prestigious Clare Memory Orchestra. Currently touring with the renowned Kilfenora Céilí Band, Edel released her debut album Spreagtha (Inspired) in April 2016.
'Edel will launch her new album Chapter 22, during this year's festival. This album celebrates and commemorates the 100 years of the struggle for Irish Independence. Pure class was my first impression when listening to this album, as I found Edel has a magical way of picking songs with earworm melodies.'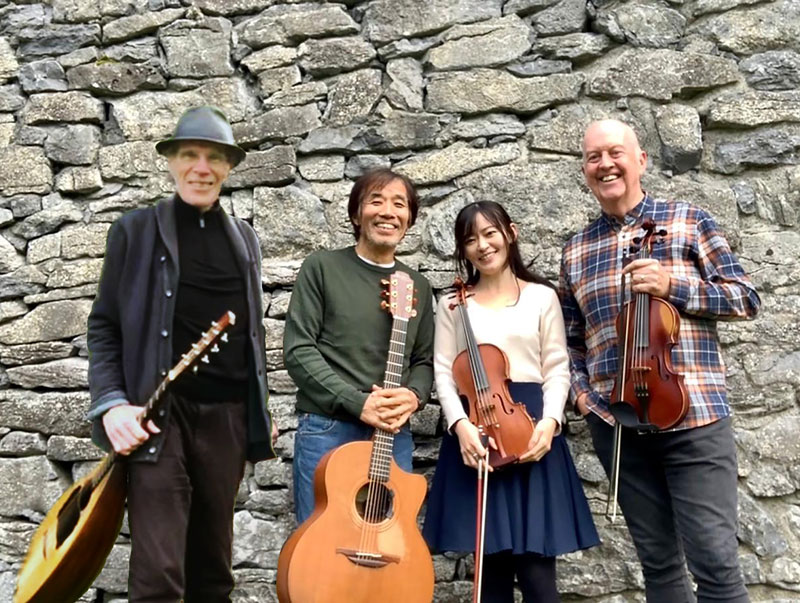 In May 2022, Manus McGuire joined forces with Japanese fiddle player Mareka Naito and with Japanese virtuoso guitarist and 5 string banjoist, Junji Shirota and his erstwhile Buttons and Bows gem, Garry O'Briain, to bring their music to showcase the passion and joy that is still possible to experience in this complex world. The ensemble is called East West Fiddles.
Manus McGuire, renowned fiddle player, was born in Tullamore, grew up in Sligo and is now resident in East Clare. His musical gift became widely recognised at a young age when he won the prestigious Fiddler of Dooney. Since then he has gone on to record fifteen albums, with Buttons and Bows, Moving Cloud, Brock McGuire Band and Full Tilt, as well as solo fiddle recordings.
Mareka Naito started playing classical violin at age 3 and won numerous competitions such as the Japan Classical Music competition. She first discovered Irish traditional music in 2007 and began her journey of learning to play Irish fiddle. She is also proficient in harp and concertina. She tours regularly and has recorded with Japanese virtuoso guitarist, Junji Shirota.
Junji Shirota started playing guitar and 5 string banjo at age 15 and he has been performing professionally since 1973 having first specialised in Bluegrass music in Japan, fusing elements of Japanese and bluegrass music along the way. He has toured and recorded with a host of international Irish traditional musicians since then.
Garry O'Briain is one of the most sought after and distinguished accompanists in Irish traditional music. His distinctive style on mandocello and guitar is so recognisable and reflects his remarkable skill and ease in a wide musical genre. He has been a member of landmark Irish music ensembles including Skylark, Buttons and Bows and Boys of the Lough.
Time: 7.30pm
Venue: Pepper's Marquee
Admission: €25