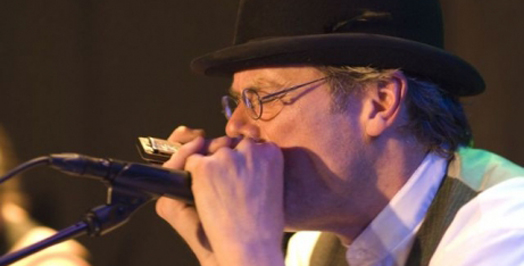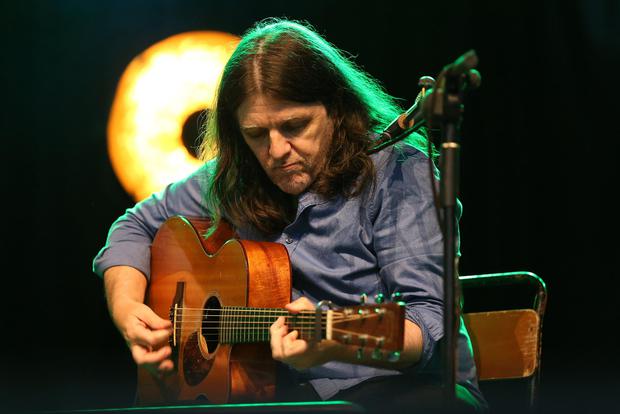 Rick Epping, Seamie O' Dowd & Ruth Clinton
American multi-instrumentalist Rick Epping plays harmonica, concertina, banjo, and jaw harp. He's a native of California and has been moving back and forth between Ireland and the United States for over 30 years. Epping has involved himself with a number of musicians and projects, including the trio "The Unwanted", which features himself, Dervish singer Cathy Jordan and fiddler Seamie O'Dowd.
Seamie O'Dowd is a guitarist, singer, and songwriter who also plays fiddle, harmonica, mandolin, and a number of other instruments.
He has travelled worldwide playing music and has shared stages and played with many great musicians and bands. His experience also includes recording production, teaching and more recently, film soundtrack work, and encompasses solo performance as well as extensive work with bands and small groups as both a member and a session musician.
The pair will be joined by Sligo based singer and multi-instrumentalist Ruth Clinton. Ruth is a member of the Dublin/Belfast group Landless who perform unaccompanied traditional singing in four-part harmony.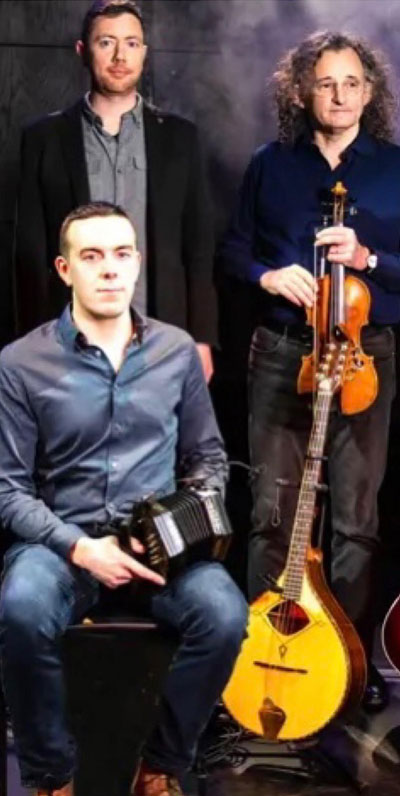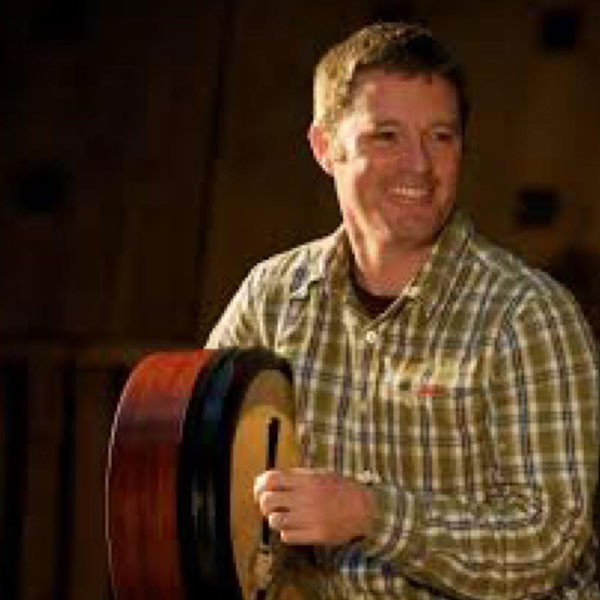 Martin Hayes, Brian Donnellan, Cormac McCarthy and Jimmy Higgins
Martin Hayes is one of the world's most celebrated fiddle players and an influential figure in Irish traditional music. His soulful interpretations of traditional Irish music are recognised throughout the world for their exquisite musicality and irresistible rhythm.
Multi-instrumentalist (Bouzouki, Concertina, Harmonium, Piano), Brian Donnellan hails from an East Clare family steeped in traditional Irish music. He is a member of the highly renowned Tulla Céilí Band and the newly established quintet, Martin Hayes & The Common Ground Ensemble.
They will be joined by another member of the Common Ground Ensemble, Cormac McCarthy who is a pianist, composer, arranger and conductor from Cork. Noted for a diverse stylistic palette, and equally at home in a variety of genres, his music is said to "defy categorisation" (Lyric FM). His compositions and arrangements have been performed and recorded by many artists.
The trio will be accompanied by Jimmy Higgins who hails from Renmore in Galway. Born into a musical family, he went on to study music in University College Cork under Micheal O Suilleabhain amongst others. While in Cork, Jim caught 'the bodhran bug', playing alongside players such as Mel Mercier, Colm Murphy and Frank Torpey. During this period Jim was an active member of 'The Stunning' rock band playing trumpet and keyboards as well as percussion. He went on to play drums with fellow Galwegians 'The Sawdoctors' following a four year stint with 'The Riverdance Show' which took him around the world.
Time: 7.30pm
Venue: St. Mary's Church
Admission: €30