Conor Connolly, Sorcha Costello
and Jakob Vester
Accordionist Conor Connolly from County Galway epitomizes the South Galway style of music. The talented musician and singer's music transports you back to the era of the legendary music of Joe Cooley and the late Joe Burke. Conor was awarded the title of "Young Musician of the Year" in TG4's Gradam Ceoil Awards 2019.
Conor will be joining forces with his good friend and fellow "Young Musician of the Year" recipient 2021, fiddle player, Sorcha Costello. Sorcha from Tulla, County Clare comes from a family steeped in the riches of traditional Irish music. Her mother Mary MacNamara and Uncle Andrew MacNamara have influenced Sorcha's musical journey. Both Sorcha's and Conor's music and playing is full of heart and soul.
They will be accompanied by guitarist Jakob Vester.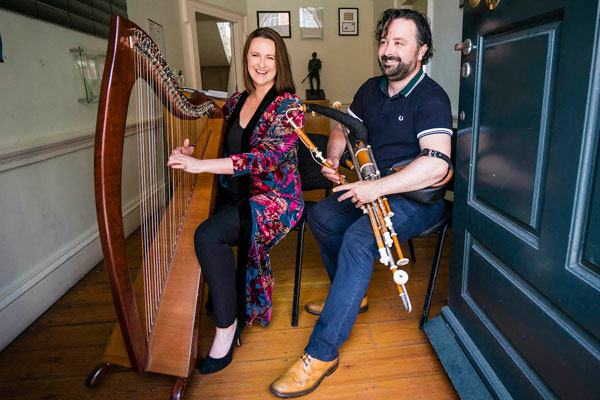 Barry has been a professional musician and visual artist over a career spanning twenty years. He is an accomplished multi-instrumentalist playing the uilleann pipes, flute, guitar, and bouzouki and is also a singer-songwriter.
Síle Denvir is a singer and harpist from Connemara in Co. Galway. Síle has toured and collaborated with The Chieftains, Liam Ó Maonlaí and Peter O'Toole and is a founding member of the group Líadan.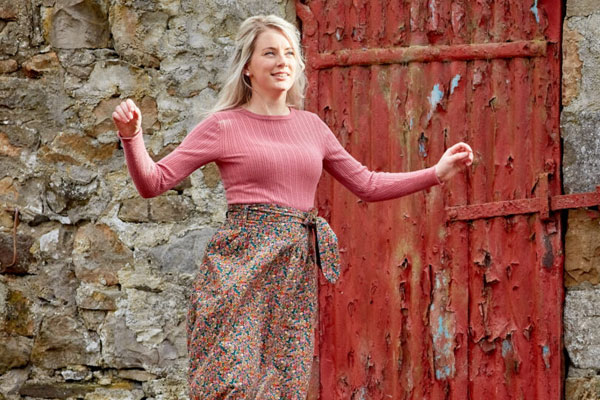 Dancer Edwina Guckian hails from outside the village of Drumsna in Co. Leitrim. From a young age Edwina learnt her dancing from her mother and the local dancers of Leitrim and Roscommon. Her style of dance is rhythmic and full of soul. In April 2022, Edwina was awarded the "Outstanding Contribution 2022" Gradam, for her work in the Irish music and dance scene.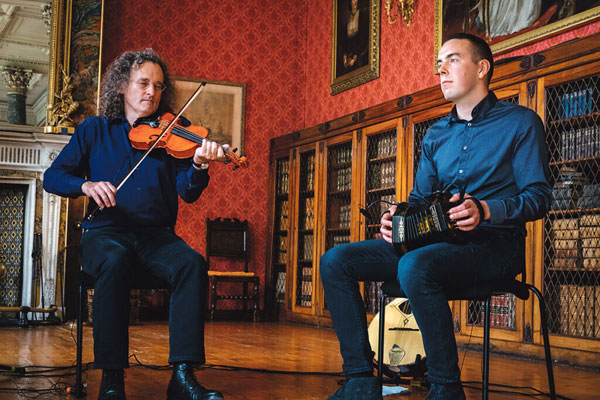 Martin Hayes, Brian Donnellan
& Conal O'Kane
Debut performance in County Clare for this trio. Martin Hayes is one of the world's most celebrated fiddle players and an influential figure in Irish traditional music. His soulful interpretations of traditional Irish music are recognised throughout the world for their exquisite musicality and irresistible rhythm.
Multi-instrumentalist (Bouzouki, Concertina, Harmonium, Piano), Brian Donnellan hails from an East Clare family steeped in traditional Irish music. He is a member of the highly renowned Tulla Céilí Band and the newly established quintet, Martin Hayes & The Common Ground Ensemble.
The pair will be joined by guitarist Conal O'Kane to bring this dynamic group to a show stopping performance.
Time: Friday 5th August – 7.30pm
Venue: St Mary's Church
Admission: €25